Set your kids up for success by registering them for the incredible Kids Brazilian Jiu-Jitsu program at Systems Training Center-Encino! You'll witness your children develop amazing physical strength and self-defense skills, all while building strong characters that will serve them for life! Our Jiu-Jitsu classes for kids are packed with other great benefits, too! Just take a look:
Greater concentration that leads to improved school grades and behavior
Bully-prevention skills that will keep your child safe
A fun fitness program that encourages a healthy lifestyle
Awareness of and respect for others
SELF-DEFENSE FOR KIDS, PLUS SO MUCH MORE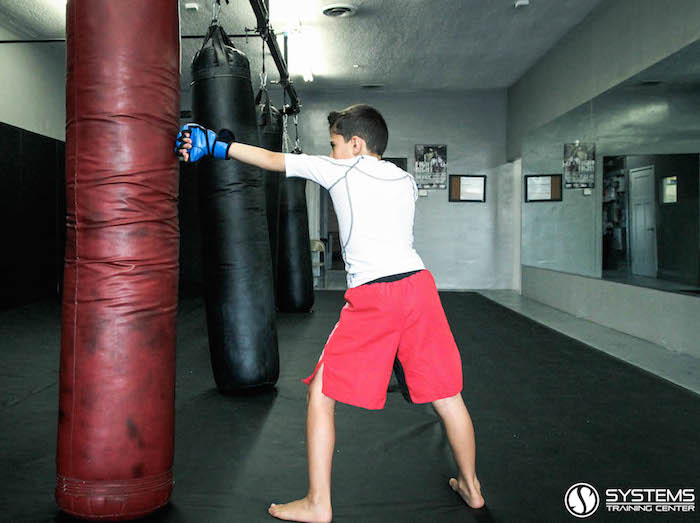 With our kids Jiu-Jitsu classes, your kids will develop exceptional physical and mental skills that no other fitness program or activity offers. We guarantee your kids will love learning Jiu-Jitsu at Systems Training Center-Encino's kids Jiu-Jitsu classes.
Our incredible Kids Martial Arts Instructors have been teaching kids for decades. Every child we teach gets plenty of individual attention necessary to master all the major BJJ moves and maneuvers! After your kids participate in their first class, you're guaranteed to notice immediate physical and mental improvements!
What's more, we'll give your kids the self-defense skills they need throughout life. Younger kids benefit from our stranger danger lessons, and older kids learn how to face the toughest of bullies, fearlessly armed with the skills to handle—and win—any confrontation!
BRAZILIAN JIU-JITSU CLASSES FOR KIDS AGE 4 TO 14 STARTING THIS MONTH
It doesn't matter if your kids have never taken a Brazilian Jiu-Jitsu lesson before, or if they've already earned shelves full of trophies and a rainbow of belt colors. At Systems Training Center-Encino we have a class that's just right!
And with classes starting this month, now is the perfect time to get your kids started in our kids BJJ program. But remember—we keep our class sizes small, so space is extremely limited. So if you'd love nothing more than for your kids to get in shape, develop character and learn critical life-saving self-defense skills, you won't want to wait to enroll your children.
To get started, and to find out about a very limited-time special, just take a brief moment to complete the form right here on this page. When you do, we'll give you all the information you need to secure your children's place.